Welcome to Friends of the Tonto National Forest
Partners with the Forest Service since 2015
Assisting the Forest in its critical mission
of maintaining Natural Resources.
Photo © Southwest Monarch Study
Assisting the Forest in its mission of identifying
and maintaining Cultural Resources.
Promoting public understanding
of the Tonto National Forest.
---
Milkweed for Monarchs
This project is part of a multi-year program to create monarch butterfly habitat on the Tonto National Forest. It supports nationwide efforts to increase monarch breeding and foraging habitat. Milkweed is the required diet for monarch larvae – read about the monarch's incredible life cycle at here.

Seedlings were grown by Friends volunteers using FOTNF-collected desert milkweed (Asclepias subulata) seeds from naturally occurring populations along Bush Highway. Those seeds were distributed to volunteers in June. Volunteers germinated the seeds, planted seedlings in biodegradable seed pots, watered, and grew them out for planting after the weather cooled.

On Saturday and Sunday, November 14 and 15, Friends volunteers who had been growing native milkweed seedlings since early summer, finally got to plant them on the Forest! Kelly Kessler, South Zone Tonto Forest Biologist recruited help from the Mesa Ranger District to pre-drill holes, which made the planting go very smoothly. The Forest selected two planting sites: Wildcat Staging Area on the Cave Creek Ranger District and Phon D. Sutton recreation site on the Mesa Ranger District. 50 milkweed seedlings at each site.

We are protecting the seedlings from herbivore depredation by installing hardware cloth (wire mesh) tubes around each plant.
The Home Depot at Tatum and Bell Road in Phoenix generously donated the hardware cloth, garden soil and other materials for planting the seedling milkweeds. Thank you, April!!

We will be watering for several months, and would certainly welcome anyone's help – this is a critical part of success of this project. Please take a look at the sign-up sheets and pick one (or several) dates to help with this watering effort.
---
Buffelgrass and Fountain Grass Free Zone
It's been a long hot summer with disastrous results for the Tonto with all the fires. And of course all of us are learning to live with the pandemic! October 6th, the Mesa Ranger District rescinded the closure order for the Superstition Fire area which means we can go ahead with the planning for our first project date of the season on October 24. This is a great way to get outside, enjoy the open space and make a difference. The only change in procedure will be that everyone brings their own gloves and a face mask. Wearing a face mask will be requested any time we are unable to maintain 'social distancing'.
All the planned dates are included on the registration form, but just select the dates you are planning to attend now. The form will be available for later submissions. We meet at the Jacobs Crosscut/Massacre Grounds Trailhead parking lot on First Water Road at 8:00 AM. We will finish in time to be back at the parking area at noon. Google map directions to Trailhead. Learn more.
---
Meet Susan Sridharan – Treasurer, Friends of the Tonto National Forest
Susan was born in Detroit, Michigan and trained in both botany and accounting. She lived in places as varied as Chicago, India, and London, Ontario. After she retired from a Detroit-area accounting firm in 2016, Susan moved to Arizona. She developed a deep appreciation for the beauty of the Sonoran Desert while hiking with her local hiking group. An avid birder, Susan is a volunteer at Wild At Heart, a raptor rescue in Cave Creek.
Susan discovered the Friends of the Tonto at a Sears-Kay Open House in 2017. Since then she has taken part in milkweed planting, invasive plants training and the Riparian Photopoint project. Susan was impressed with the dedication of Friends' volunteers and the importance of their projects. Therefore, she gladly volunteered for a position on the Board as Treasurer.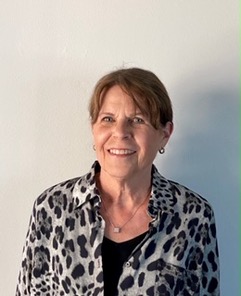 ---
Upcoming Events
---
Volunteer on the Tonto National Forest
Friends is moving the Water Development Inventory training online! Water Development Inventory is a COVID-19 friendly project. Watch here for training so you can be ready to volunteer as soon as the Forest re-opens.
Become a Member
The best way to support Friends of the Tonto National Forest is to become a member.
Donate
Learn more about all the ways you can donate to Friends of the Tonto National Forest!