Candid/GuideStar is a nationally used rating system for nonprofits. Candid profiles give donors detailed information about an organization, aiding them in their search for trusted organizations. There are 4 levels of seals that may be earned by progressively higher levels of transparency and accountability – bronze, silver, gold and platinum. Of the approximately 1.7 million nonprofit organizations in the U.S., fewer than 79,000 have earned one of the seals.
The gold seal on our profile denotes a higher level of transparency, including comprehensive details about finances, Board of Directors, staff and overall demographics. Gold seal organizations are in the top 0.5% of Candid nonprofits. Friends of the Tonto is proud to display our gold seal Candid rating. We have fully disclosed our financial information, including revenue, assets, and expenses, which is available on the Candid website.
Direct Donation
There are three easy ways to make a direct donation.
① To donate via a PayPal account, a debit card or a credit card, click the "Donate" button".

② To donate through the PayPal Giving Fund, where Friends receive 100% of your donation, click the link.
③ To donate by mail, send a check to:
Friends of the Tonto National Forest
4022 E. Greenway Road, Suite 11-348
Phoenix, AZ 85032
---
Shopping has some hidden benefits!
Here is an easy way to support Friends that costs you nothing!
Fry's Grocery Store
Register your Fry's VIP grocery card with Fry's Community Rewards Program. Then a percent of what you spend on groceries is donated to Friends. Here's a link to their website: Fry's Community Rewards Program.
Log into your Fry's VIP account anytime to see how much you have donated.
---
Federal Employees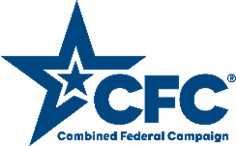 The Combined Federal Campaign, overseen by the Office of Personnel Management (OPM), is the official workplace giving campaign for federal employees and retirees. This year's campaign runs from September 1, 2022 to January 14, 2023. Friends of the Tonto has been approved by the CFC as a local charity. Our CFC number is 42997.
---
Employer Match Programs
Many companies encourage community involvement of their employees. Check with your employer to see if they support volunteerism in their community. This can take several forms.
Some companies match employees' time volunteering with a monetary donation to the nonprofit of their choice.
Many companies match financial donations of their employees to nonprofits.
Other companies will give employees time off to spend doing charitable work.
---
Friends of the Tonto National Forest is a 501(c)3 nonprofit organization
Tax ID #47-2053736