Register for Buffelgrass and Fountain Grass Free Zone projects.
How the Sonoran Desert is Changing
Historically, the Sonoran Desert portion of the Tonto NF has been considered a low fire risk environment. Lightning and other natural causes could ignite a fire. However, the natural spacing of the native plants generally carried only low intensity fires and not for much distance. Most plants native to the Sonoran Desert, including the iconic Saguaro, are not fire adapted. Not fire adapted means that they do not recover from the effects of a fire.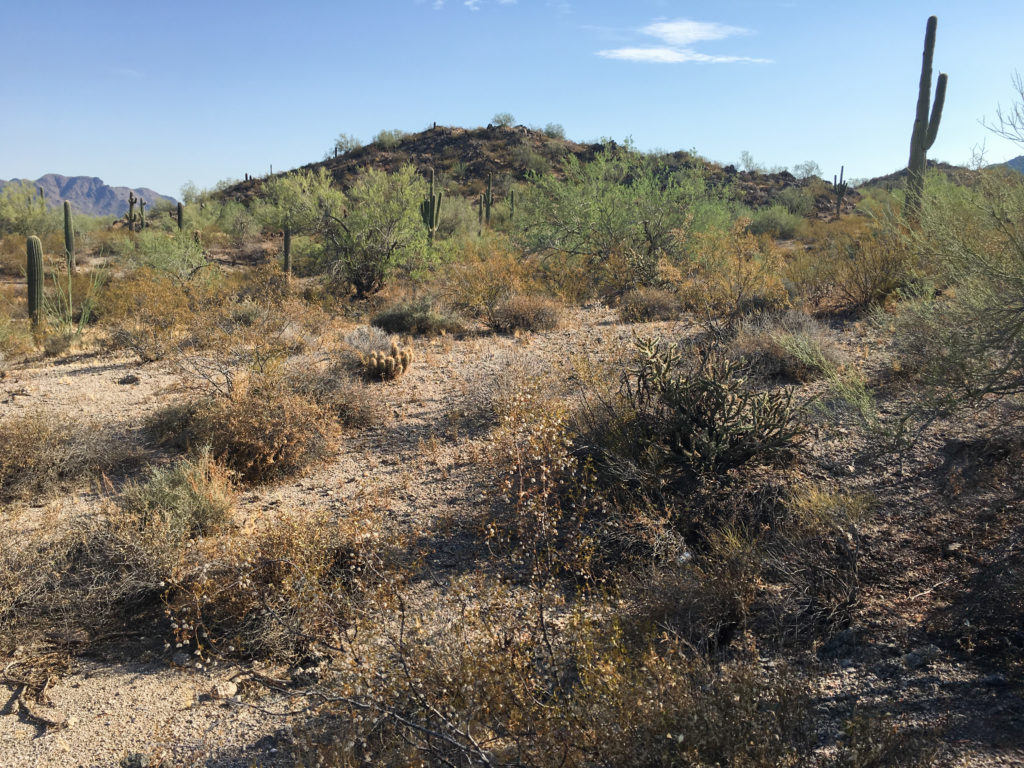 Huge and numerous forest fires during both 2019 and 2020 are tragic examples of how the desert is changing.
Wet Winter/Springs Seasons in 2019 and 2020 encouraged plant growth. As a consequence, non-native plants provided the fuels to carry the fires over hundreds of thousands of acres. Saltcedar, brome grasses, sahara mustard, fountain grass and now buffelgrass and other non-native plants are rapidly expanding in the Tonto. These non-native plants out-compete the native plants and provide extra fuel for fires.
You Can Help!
Join Friends of the Tonto as we work with Tonto NF and neighboring communities to educate the public, identify and map the non-native infestations, and remove the threat where possible.
Friends of the Tonto and the McDowell Sonoran Conservancy developed a mobile mapping app. You can help map! First, download this free app to your mobile device. Next, attend a short training session. You will learn to identify some of the plants, and how the app functions.  To sign up for training email: don@friendsofthetonto.org
In addition, from October through April, Friends of the Tonto holds events to remove buffelgrass and fountain grass from an area between Massacre Grounds and Siphon Draw trails. Come join us! Click here to check the dates and register.