Get caught up on the latest happenings…
If you are already familiar with this project and are wanting to sign up to water, click here.
About the Project
The goal of this project is to assist the Tonto National Forest staff create habitat for monarch butterflies. Since a key element in the life of monarch butterflies is the milkweed plant, our project is focused on cultivation of native milkweeds in designated areas. Read further to find out why milkweed is so important to monarchs….
The Life of a Monarch Butterfly
Monarch butterflies are amazing creatures! They may look fragile, but they make one of the most epic migrations in the animal kingdom. The monarch is the only butterfly known to make a two-way migration as birds do.

Monarchs seen in the summer have life spans of only 2 to 6 weeks. The "super generation" of monarchs is the one that migrates up to 3000 miles from Canada to Mexico in the late summer to April timeframe. Their life span is several months long.

Some monarchs seen in Arizona migrate to Mexico for the winter; others migrate to the California coast, as shown below.
Great Decline in Monarch Numbers
One of the first reports of the monarch butterfly in the US, in 1857, described them appearing in "such vast numbers as to darken the air by the clouds of them." 2
Since the 1980's, monarch populations have decreased severely and they are now listed as Endangered by the International Union for Conservation of Nature. The western population is at greatest risk of extinction, having declined by an estimated 99.9%, from as many as 10 million to 1,914 butterflies between the 1980's and 2021. Concern remains as to whether enough butterflies have survived to maintain the populations and prevent extinction. 3
According to the Xerces Society, causes for their decline include the use of pesticides, increase of herbicide-resistant crops, climate change and habitat loss. Arizona is important to monarchs as a breeding area and as part of their fall migration route. Monarchs lay their eggs exclusively on the milkweed plant, which the monarch larvae rely on as a food source. Steroid toxins in milkweed accumulate in the monarch caterpillars, making them bitter-tasting and poisonous to predators. 1
Our Plan
There is an international effort to help monarchs by planting native milkweed plants from Canada to Mexico. We are a small part of this huge effort. In order to establish monarch breeding habitat and support migrating monarchs, FOTNF works with Tonto National Forest staff to plant rush milkweed (Asclepias subulata) in select locations. These plantings started in 2016 and we currently have nearly 200 milkweed plants growing in the Mesa and Cave Creek Ranger districts of the Tonto National Forest.

Milkweed seedlings are grown each summer by FOTNF volunteers, planted on the Tonto in November and are watered during their first year. Every spring and fall trained volunteers monitor the milkweed for monarch eggs, larvae, pupae and adults. Findings are reported to the Monarch Larva Monitoring Project, a national online database used by scientific researchers from many fields.
Donor Shout Out
April Simon, Manager of the Home Depot at Tatum and Bell has been a consistent supporter of this program. For the last three years, her Home Depot has donated materials and supplies needed for growing and planting milkweed seedlings. Thank you, April!!
How You Can Help
Volunteer to help grow, plant, water and monitor milkweed plants in the Forest.

Growing & Planting: Volunteers can help grow milkweed plants from seed that will then be transplanted in the Forest. Growing season starts in July and planting occurs in November. Planting dates and additional information may be found on the event calendar.
Watering: Due to the ongoing drought, watering is critical to support the milkweed plants. We start watering once the seedlings are planted and water for the first year or until the plants are robust enough to survive on their own. Watering is done on average once a week with adjustments made for periods of drought, excessive heat, or precipitation. The milkweed watering page contains details on milkweed watering and a link to a calendar where volunteers can sign-up to water.
Monitoring: Attend an online training session that provides information about monarch eggs, larvae, pupae and adults. Volunteers are assigned a site to visit and are asked to stop by weekly during active migration (spring and fall) to look for signs of monarch activity. Email Susan@friendsofthetonto.org for details on monitoring training.

Plant native milkweed at your home or business. The Southwest Monarch Study has great resources on what type of milkweed to plant for your climate, and instructions on how to grow milkweed from seed. They also have a list of nurseries where you can purchase milkweed.
Plant nectar plants at your home or business. While monarch larvae rely on milkweed, monarch adults need plants that provide them with nectar. The Southwest Monarch Study has a great list of nectar plants for butterflies, from asters to zinnias.
Avoid pesticides in your yard. Pesticides are designed to prevent insects from eating them, and caterpillars who chomp down on treated plants will not survive. Be aware that some nurseries will treat plants with pesticides so be sure to ask before purchasing any plants. Learn more about pesticides from the Xerces Society.
Donate to FOTNF. Financial contributions help us expand our work. Funds for this project are used for growing and planting supplies, tools, and administrative costs.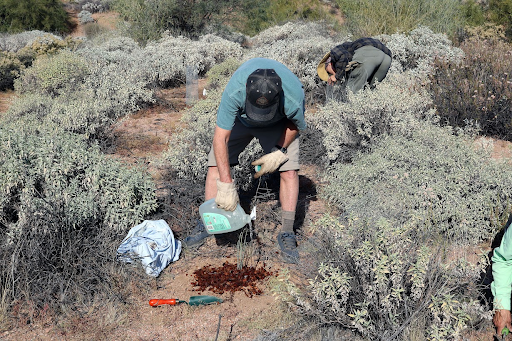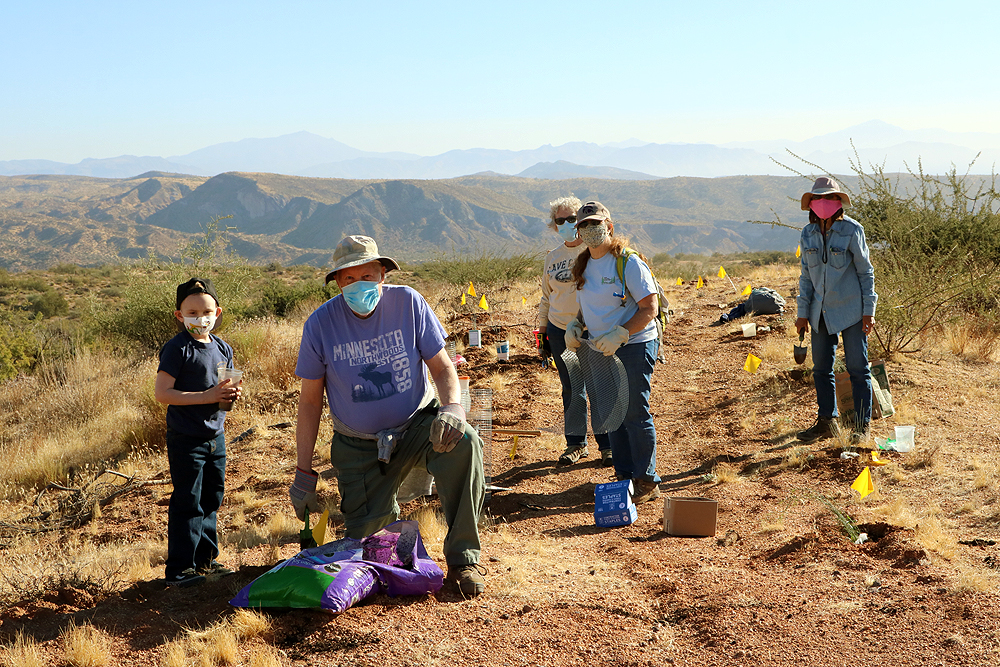 Contact