Click here to register for any of our current fountain grass and buffelgrass removal projects on Saturday 10/19, Wednesday 10/30, Saturday 11/16 and Wednesday 11/20.
The portion of the Tonto NF that is in the Sonoran Desert has historically been considered a low fire risk environment. Lightning and other natural causes could ignite a fire, but the natural spacing of the native plants generally carried low intensity fires and not for much distance. Most plants native to the Sonoran Desert (including the iconic Saguaro) are not fire adapted, and do not recover from the effects of a fire.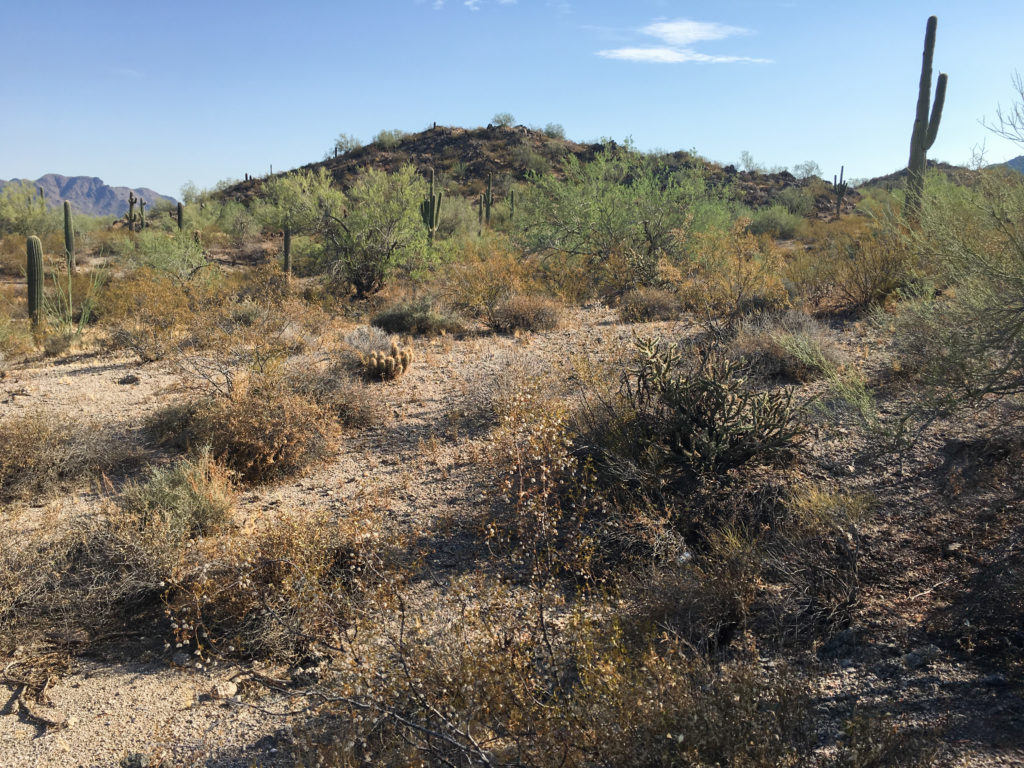 The Woodbury Fire is a tragic example of how the desert is changing.
A wet spring that encouraged native plant growth, along with the addition of non-native plants provided the fuels to carry the fire over 126,000 acres in the Superstition Wilderness. Saltcedar, brome grasses, sahara mustard, fountain grass and now buffel grass and other non-native plants are rapidly expanding their presence, outcompeting the native plants and providing extra fuel for future fires.
You can join Friends of the Tonto as we work with Tonto NF and neighboring communities to educate the public, identify and map the infestations, and remove the threat where possible.
Friends of the Tonto have joined with McDowell Sonoran Conservancy to develop this mobile app. You can participate by downloading a free app to your mobile device, and attending a short training session. There you will learn to identify some of the plants, and how the app functions. Contact us if you are interested.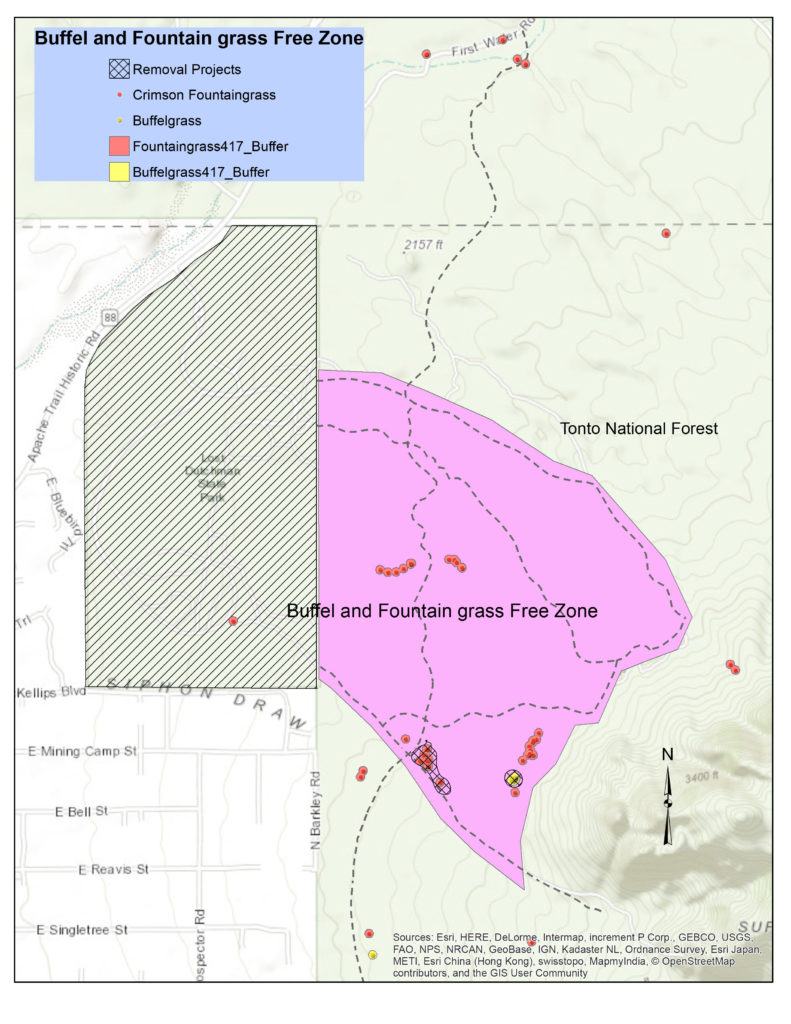 Starting in October, Friends of the Tonto will have events scheduled to remove buffel and fountain grass from an area near Siphon Draw and Lost Dutchman State Park. Watch here for schedule and register below if interested.