Scott Wood, President
Scott was born and raised in Arizona, and has lived, worked, or attended school, all around the state. He worked for the Tonto National Forest for 40 years and retired from his job as Forest Archaeologist in 2015. During that time, he spent significant time on the preservation and interpretation of cultural resources in Arizona. He worked with volunteers, and promoted public archaeology and the importance of using citizen scientists in archaeological research and preservation. He helped found the volunteer Site Steward Program for State Parks and still works with them through the Arizona Site Stewards Program Foundation.
As a member of the Board of the Friends of the Tonto National Forest, Scott leads ruin preservation projects and public interpretation at archaeological locations. He conducts research through Friends' volunteer projects in collaboration with the Arizona Archaeological Society, Arizona State University, and Friends of the Agua Fria National Monument. Scott has one son and one grandson. He has been married to Patti Fenner, Executive Director of Friends for over 40 years, which is how he got involved with Friends in the first place…
---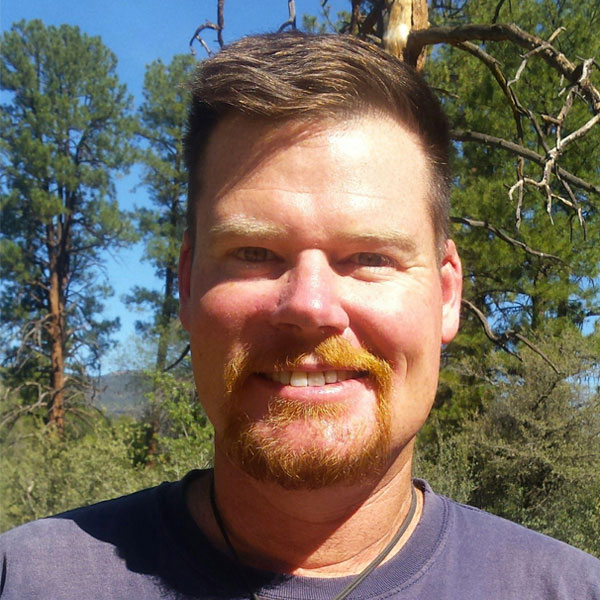 Brian Stultz, Past President
Brian brings over 20 years of experience in leadership and project management to Friends of the Tonto National Forest. He is the Deputy Director of Wild Arizona, a statewide organization working to protect wild spaces for future generations. Brian is a U.S. Military Veteran and native to Arizona. He has a B.A. in Adventure Education and Environmental Studies from Prescott College.
Brian spends more time sleeping under the stars deep in the wilderness than in his home in Prescott, AZ. A love for adventure, solitude, long hikes, waterfalls, and the continual search for the perfect burger is what gets him to emerge from the woods to scout every hole in the wall and small-town cafe throughout Arizona.
---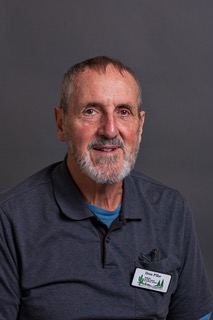 Don Pike, Vice President
Don grew up on a small farm in Maine where he fostered his love of the outdoors and caring for the land. After graduating from the University of Maine with an engineering degree, he joined a large industrial corporation where he traveled the world for 36 years and spent 13 of those years living in Germany. It was there he met his wife and their 3 sons got their early education.
After retirement, they opted to move West, and ended up in Mesa where Don fell in love with the Sonoran Desert, Tonto National Forest and western lands in general. He learned about the desert plants and wildlife while leading hikes throughout the area. He also started volunteering with the Mesa Ranger District of the Tonto NF and it was there he started learning about some of the threats to the desert, especially non-native grasses and the increasing fire threat.
Don has been instrumental in developing the tools needed for collecting data about non-native plant species in a format that can be utilized to communicate the location and extent of the infestations on a regional scale. He has organized regular volunteer events to remove fountain and buffel grasses with the current focus on an area in the western Superstition mountains.
Don is a founding member of Friends of the Tonto, past President, and currently Vice President. Don continues to enjoy hiking anywhere including the occasional international adventure.
---
Urb Weidner, Secretary
Originally from Chicago, IL, Urb worked there following his graduation from the U. of Illinois and military service where served as a Captain in the US Army Ordinance Corps. A love for the outdoors was developed following relocation with his family to MN. Later, having moved to the north shoreline of Lake Superior, he frequented the Boundary Waters Canoe Area Wilderness and often hiked on the nearby Superior Hiking Trail. Urb also lived for several years in Asia (Hong Kong & Singapore).

Upon arriving in AZ, Urb has been an active board member of the Sierra Club Saguaro Group for 15 years. His current role is leadership of the Group service projects, which include trail maintenance on the Maricopa Trail and at Spur Cross Ranch Conservation Area; maintenance support to Wild at Heart Raptor Rescue and SW Wildlife Conservation Area; and leading Sierra Club support of the Photopoint program and Milkweed planting in the Tonto.


---
Susan Sridharan, Treasurer
Susan was born in Detroit, Michigan and trained in both botany and accounting. She lived in places as varied as Chicago, India, and London, Ontario. After she retired from a Detroit-area accounting firm in 2016, Susan moved to Arizona. She developed a deep appreciation for the beauty of the Sonoran Desert while hiking with her local hiking group. An avid birder, Susan is a volunteer at Wild At Heart, a raptor rescue in Cave Creek.
Susan discovered the Friends of the Tonto at a Sears-Kay Open House in 2017. Since then she has taken part in milkweed planting, invasive plants training and the Riparian Photopoint project. Susan was impressed with the dedication of Friends' volunteers and the importance of their projects. Therefore, she gladly volunteered for a position on the Board as Treasurer.


---
Patti Fenner, Executive Director
Despite moving to Arizona in the summer, at the tender age of 2 in an un-airconditioned station wagon, Patti Fenner chose a career working in the outdoors. She earned a degree in Botany at ASU. Then, to put the botany degree to practical use, went on to a Master's program in Natural Resource Management. As she graduated in 1980, the Tonto National Forest created a new Range Conservationist job on the Cave Creek Ranger District. The job was created in part because of a lawsuit by the Audubon Society to improve grazing management along the Salt and Verde Rivers. Patti worked as a Range/Watershed staff for 23 years.
In 2003, Patti was offered the chance to create the Tonto's first Invasive Plant program. This was undoubtedly the best job on the Forest! She spent hours discovering infestations and mapping them across the entire Forest. After mapping, she worked with District personnel, volunteers, other agencies, and contractors to control them.
Patti has served as President and on the board of the statewide invasive plant organization, SW Vegetation Management Association. She is currently on a committee who worked to revise Arizona's Invasive Weed Rule.
Patti retired in 2014, and, unable to kick the habit of work, created Friends of the Tonto National Forest. Working with the brilliant and creative people on the Friends' board is one of the great joys of her life (the others being her husband and friend, Scott Wood, son, daughter-in-law, and 4-year-old grandson).
---
Dayan Anderson
Dayan joined the FOTNF Board in 2020 and serves as the liaison to CAZCA and the Sonoran Seed Collaborative. She has spent nearly two decades volunteering with nonprofits focused on youth leadership training, environmental education, citizen science, and habitat restoration. She is an Arizona Master Naturalist and a Certified California Naturalist. She loves hiking and is currently the top observer of Eriogonum kennedyi in iNaturalist. She serves as a Board Member of the Southern California Mountains Foundation and is a lifetime member of the Arizona Desert Bighorn Society and the Society for the Conservation of Bighorn Sheep.
She earned a B.S. in Mining Engineering from the Colorado School of Mines and has 24 years of experience in mine operations, strategic planning, mine reclamation, environmental management, and GIS analysis. In conjunction with her MS degree in Environmental Studies at Green Mountain College, she worked with the California Department of Fish and Wildlife to evaluate mitigation alternatives for bighorn sheep occupying habitat that includes historic and active limestone quarries in the San Bernardino Mountains. She is currently a PhD student at the Colorado School of Mines investigating methods to integrate conservation decision science and mine plan optimization to improve biodiversity outcomes on mine-influenced landscapes. She is an International Fellow of the Leadership for Environmental and Development (LEAD) program and serves on the Abandoned Mine Lands Committee of the Mining and Metallurgical Society of America. She is President & Principal of Onyx Mining & Sustainability Services and serves as the Director of Mining & Environment for Veragold Mining Company.
---
Leslie Crabtree
Leslie grew up in Gilbert, AZ. Winter Sundays were spent with grandparents, aunts, uncles and cousins out in the desert. Summer weekends were spent camping and fishing in the forest around Payson. While in her teens, her family left Arizona for Idaho ranch life. She stayed, raised a family, worked in the medical field, and served on boards at both the state and local levels. When not working, Leslie and her family could be found in the mountains.
Upon returning to Arizona in 2016, 40 years later, Leslie saw that the desert had changed. Grasses had taken over. The open areas between the desert plants where they tied the horses and laid the picnic blankets were disappearing. Concern led to research, and research led to the Friends of the Tonto. She started volunteering with the invasive plant project and the milkweed for monarchs project. She joined the Board in 2022.
---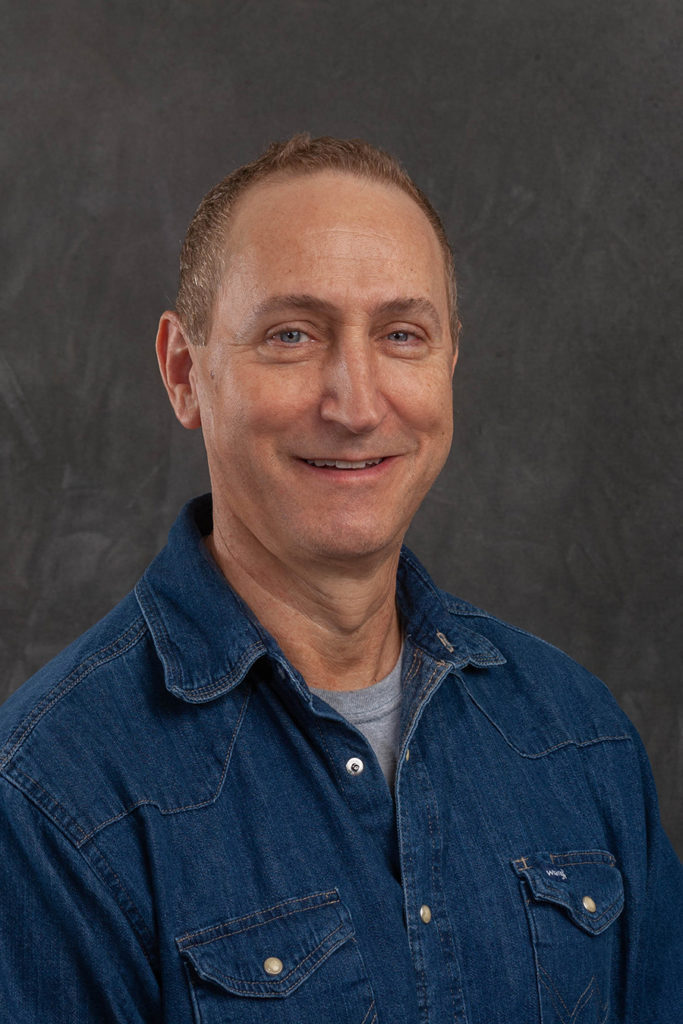 Dave Ettelson
As a kid growing up in Buffalo, NY, Dave used to climb the family's 30-foot maple trees in the front yard with a hand saw, ready to prune as necessary. Little did he know that one day, he would move to the Southwest, become a certified arborist, and have a role in caring for the Sonoran Desert and Arizona's stunning landscape.
The adventure began in Tucson in 2001, when he served as an intern at Saguaro National Park. It was there that he learned about the diversity, rarity, and complexity of the Sonoran ecosystem. This experience created a love for Arizona and a desire to protect its environmental resources. With additional interests in landscape design, he also completed experiences at a plant nursery and at a landscape contractor. Shortly thereafter, he became an Arizona Certified Nursery Professional, Arizona Certified Landscape Professional, ISA-Certified Arborist, and began conducting native plant surveys for planning professionals to conform to city and county native plant preservation ordinances.
After moving to Phoenix in 2016, Dave became a steward for the McDowell Sonoran Conservancy, where he has assisted with invasive removals as well as reviews of aerial imagery to identify degraded lands, and a volunteer with Friends of the Tonto, where he has participated in riparian photopoint monitoring and invasive grass removals.
When not working with the Friends, Dave works for a local online testing company. He enjoys hiking, running, mountain biking, drones, writing, and a never-ending quest for the perfect chicken wings.
---
Helene Tack
Helene Tack grew up in eastern Pennsylvania, spending a lot of time outdoors exploring streams and creeks and taking care of the family sheep, pig and horse. She moved to Arizona to attend ASU, graduating with a BFA in Photography. She has worked in the publishing and hospitality industries, and has spent over a decade at Local First Arizona (LFA), a nonprofit focused on building local economies. As one of LFA's first employees, she gathered a wide variety of skills including leading events, developing membership protocols, organizing communications and strategic planning for the organization. As the Director of Sustainability Initiatives with LFA, Helene helped locally owned businesses improve their environmental impact, advising them on reducing waste, energy and water consumption, pollution prevention and social responsibility in operations. She has implemented Towards Zero Waste initiatives to divert recyclable and compostable waste from the landfill at large events, launched a Green Business certification program, helped form the Coalition for Farmland Preservation and developed local procurement resources. She is currently working on a Masters of Science from Prescott College in Resilient and Sustainable Communities. She is an avid recycler, hiker, camper and dog-rescuer. Her favorite ways to spend time in the Tonto National Forest include kayaking the Salt River and hiking in the Superstitions.
---
Eric Yamane
Eric moved to Mesa, AZ in 1996. He is a volunteer Wilderness Steward for the Mesa Ranger District in the Tonto. Eric has been a member of Friends of the Tonto National Forest since 2016 and a Board member since 2017.
Eric has worked for Boeing for 29 years. He coordinates Adopt-A-Site cleanups for the Boeing EcoLogicals at the Canyon Lake Boulder and Acacia Sites. Eric also coordinates Adopt-A-Site cleanups for the Asian-Pacific Lions at Rattlesnake Cove on Bartlett Lake.